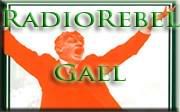 RADIO REBEL GAEL : Winter Winds Bring Rebellion & Musical Liberation !

FEAT. New Music by The Druids, The Fisticuffs, The Rum Jacks, Langers Ball , and Weddings Parties Anything !
And lots of brilliant music by Shebeen, Dancin' Knuckles, Collie, Scary Eire, Johnny Donegan, The Irish Brigade, Blood or Whiskey, and tons more !
Plus Plastic Paddy Prole News & Views
http://spinxpress.com/bronxgael
http://www.archive.org/details/RADIOREBELGAELWinterWindsBringRebellion_MusicalLiberation_/