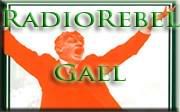 March Madness Music : New PaddyCast!

http://spinxpress.com/bronxgael



Featuring your finest favorites, including *brand new music* by John Mc Cullagh, Whiskey of the Damned, The Ballymun Bootboys, and tons of crackin' classics by The Bareknuckle Boxers, Derek Warfield & The Young Wolfetones, Icewagon Flu, Blood or Whiskey, Biblecode Sundays, Shebeen, The Battering Ram, Cruachan, Black 47, The Mighty Regis, and Jerry Mc Cusker !!!





http://spinxpress.com/bronxgael



http://www.archive.org/details/RADIOREBELGAELMarchMadnessMusic/