Nothing says brilliant New York Irish sound like the Prodigals, who have been gigging since 1997, gaining world wide acclaim and international fame as one of New York's hottest Irish bands, with the New York Times calling them "indelibly Irish", music journalist John O'Regan, calling their music " a molotov cocktail of irish music and rock & roll", and Rock n' Reel magazine, claiming that The Prodigals are "the best funky-Celtic-folksters doing the rounds…wholly inspirational", and after seeing them last night at historical Paddy Reilly's on the corner of 2nd Avenue and E. 29th , I am inclined to wholeheartedly, agree.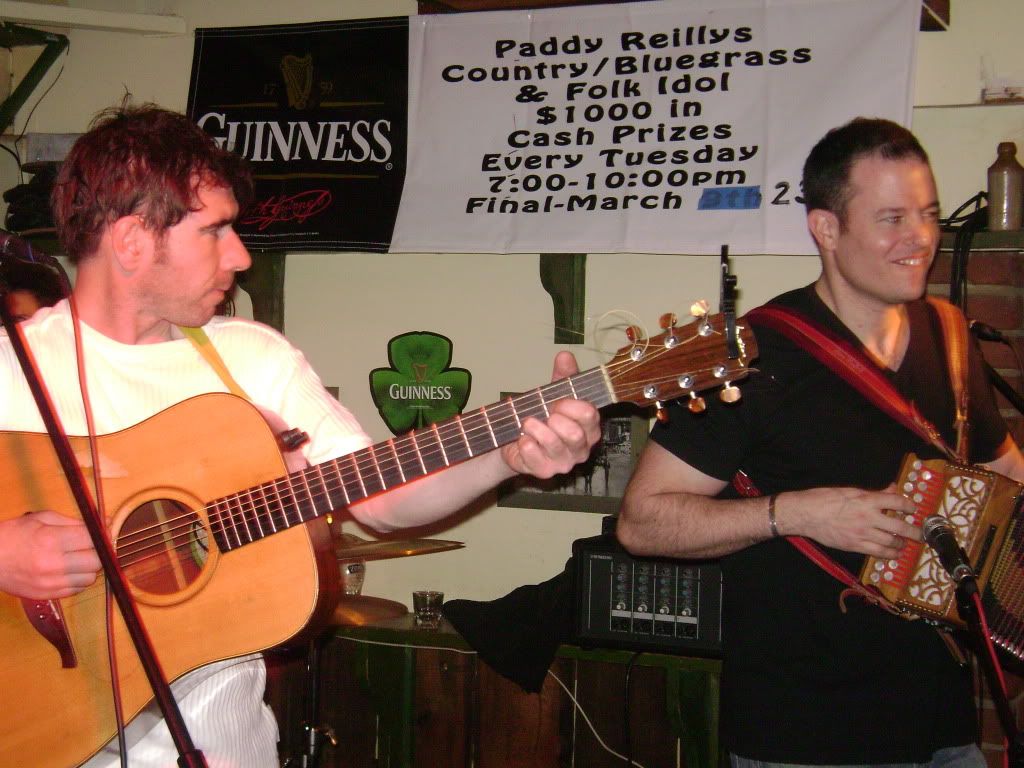 Nothing says more about a great band than one that never fails to keep a gyrating and tumultuous live audience , dancing with abandon , shaking it like it's nobody's business, and boogying and revelling with a devil may care attitude, and no one has mastered this like The Prodigals

.
From beginning to end, from the minute they came on stage at 11 PM and finished their set at 2 AM, their audience remained singing along to every word to classics like "Paddy's Heaven", "One True Cause", "Quart of Gin", "Works Too Bloody Hard", ( a Gregory Grene original from his solo album, "Freedom Now!), "Whiskey Asylum", "Going Home", "New York Lullaby", "Bunch of Red Roses", "Jackie Hall", "Happy Man", "Dreaming In Hell's Kitchen", "Allright Son", "Ball of Alcohol", "Uncle Arthur", "Black Eyed Gypsy", "I Don't Care", the funky-reggae Celt-Boogie of "Ballybay, and my favorite Prodigals crowd-pleaser, their kick-arse version of "Spancil Hill" (played with intensity in one brilliant medley with "Ghost Riders In The Sky"), with every single person in attendance moving and grooving to that Prodigals New York Paddy beat. Singles shimmy-shimmied , Couples did their own versions of the Irish Waltz or the Plastic Paddy Tango, and their was even a granny dancing with her cane amidst the rowdy dancers and boogiers.
Lead singer and accordion player, the legendary Gregory Grene, really keeps a captive audience, his accordion boom-boom filling the dancefloor with frantic fandango go go goers, singing along to every word he croons with his Chi-town meets Cavan harmony. Galway native, Dave Fahy is equally proficient as a brilliant singer and guitarist, leading many songs with an unrivalled skill that defies all preconceptions of Irish music, with a voice that captures your attention and makes you want to dance the ceilidh.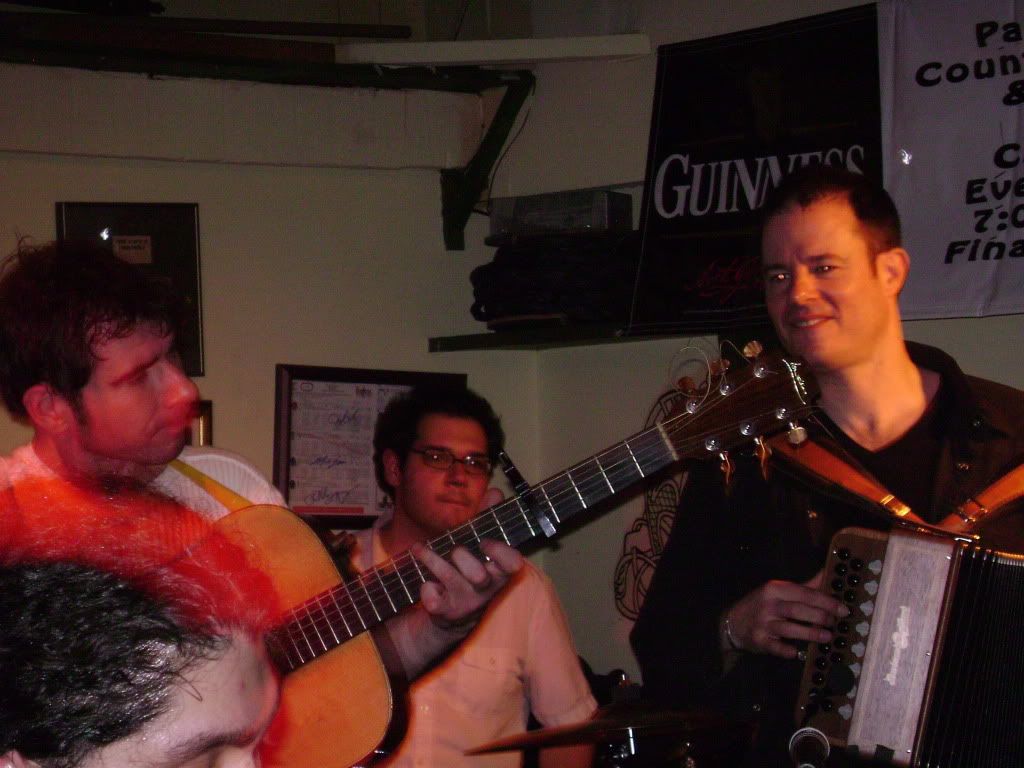 New addition to the band, Cavan native and banjo player, Darren Maloney, is a fine addition to a fine and grand band, who, was curiously enough, playing the drums last night, instead of the mighty banjo. And last but not least, the Bulgarian Bass player, Ed Kollar, really adds a new dimension to the Prodigals Celtic street boogie. All in all, no one who attends a Prodigals gig will ever be bored, and unlike a gig in the woodlands of Oregon or watching the New York Philharmonic at Carnegie Hall , the audience will never stand stiff as boards ready-made for coffin creation, but will shake and boogie like its noone's goddamn business !!!!
Rory Dubhdara, Radio Rebel Gael
http://www.prodigals.com/