Remembering the Life and Work of John A. Costelloe (1961 - 2008

)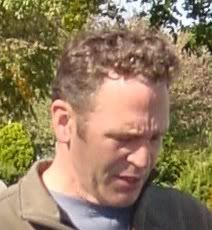 On Sunday, December 13th at 3 PM, Cumann Na Saoirse Náısıúnta and the O'Donovan Rossa Society will co-host an event to honor the life and work of our late friend, John A. Costelloe, who passed away last December 18th. This event will be held at Rocky Sullivan's, 34 Van Dyke Street, Brooklyn, NY.

John was a long-time and active member of both organizations. In addition to his work in the Irish Republican movement, John was a retired New York City firefighter and an accomplished actor. He was a member of the Screen Actors Guild and appeared in many movies and television programs. As an actor, he was most well known for his role in The Sopranos, in which he played Jim "Johnny Cakes" Witowski. John also appeared in several productions with the renowned La Mama Experimental Theatre Club in Manhattan.

John was a man of many talents and interests. He was a compassionate man who consistently supported the families of Irish republican prisoners. He was committed to social justice, socialism and Republicanism.

John regularly participated in local commemorations to deceased Irish patriots. Please join John's family and friends on December 13th to remember the life and work of this remarkable man.


http://irishfreedom.net/
_________________
Cumann Na Saoirse Náısıúnta

National Irish Freedom Committee

http://www.irishfreedom.net/